The interior of the new luxury home of Jennifer Lopez in the Hamptons
.It is always nice to see what is the taste of some celebrities in interior design. A few months ago Jennifer Lopez made as her possession a new luxury villa in the Hamptons, house rather with remarkable proportions, complete with all the amenities possible.
The Mecox Bay Mansion is the one you see in pictures: 1300 square meters of interior, around 2 acres, with stunning ocean views (from both floors) and many rooms, all with luxury finishes.
Among the seven bedrooms stands the master suite, bright and equipped with two terraces, a walk-in closet, a fireplace and a private bathroom with bathtub carved from a single piece of marble and the total number of bathrooms in this house is 10 and there are four the bedrooms which boast a private one.
The living areas are both external and internal: a living room with fireplace is matched by a fully equipped kitchen, and the movie theater could be not missed, an elevator connects the two floors of the housem which is connected directly with a garage for three cars. Jennifer Lopez paid for this jewel 18 million USD.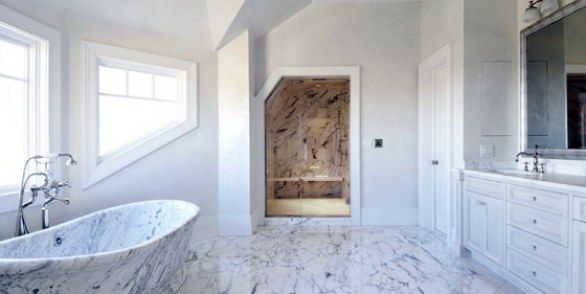 Tags In