Open Wall System by Jesse
The Open Jesse system explores different projects of contemporary interior design reflecting the trend of the longer living. Large areas, sophisticated combinations between materials which are made in solid primary proposals of great originality combining the functional elements that follow the new habits of daily life: a simple basic design that can make an infinite solutions, the  most essential and innovative "walls" layout.
The Open system by Jesse comes in two depths, 9 heights and 4 widths and a variety of fronts and nestable pallets. The shelves have a thickness of 30 mm. The compositions can have finishing end panels with a thickness of 7 cm. You can possibly add to grey walls the bases mounted in two depths and 4 heights, which can be equipped with doors, drawers and open shelves along with a wide variety of other elements from the wall paneling and the top audio / video components.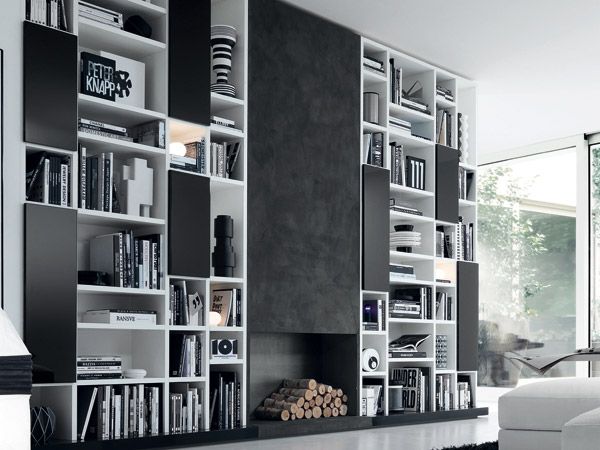 The system that is proposed by the Open Light has 33.2 cm of depth and 6 heights with 2 widths. The shelves have a thickness of 15 mm and can be placed in total freedom within the compositions.
Tags In