New collection of bathroom curtains by Carrara & Matta
It is said with a creative and innovative spirit that Carrara & Matta presents the new fabric curtains and PVC, which offered sought after decorating accessories for bathroom suites from well-defined personalities.  Entirely designed and produced in Italy,the  Carrara & Matta tents are well known for the elegance and the freshness in color schemes and themes, as well as the quality of materials and the utmost care and great accuracy in the finishing touches. Practical and functional are the ideal solutions of the company in order to meet the aesthetic needs that are increasingly linked to fashion trends.
The curtains fabric that resin for maximum water resistance is made from 100% polyester fabrics; the colors are Oeko-Tek and they do not contain and release substances that harmful to the human health protection. Another peculiarity is the lower edge, which is always tense.  Even the curtains in PVC are Oeko-Tex certified. They are made of vinyl which is 100% recyclable, which demonstrates the great attention that the company shows to the most current issues of the environmental compatibility. They are supplied with complete hooks and welded eyelets plus the reinforced double layer.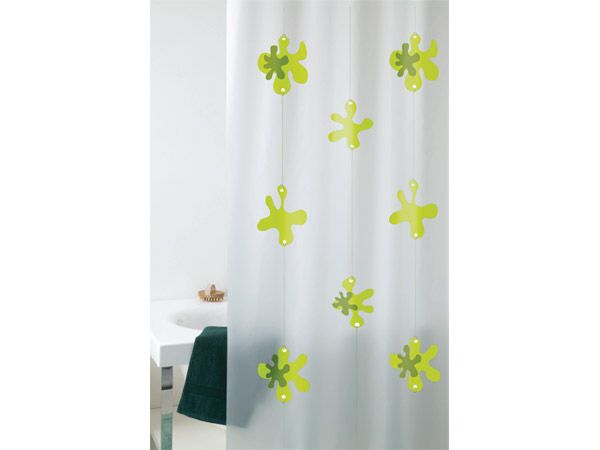 The variations of the collection are characterized by bright and lively colors, just like fingerprints, perfect to brighten and liven up your bathroom with its colors in shades of green.