Comfortable sofa for lazy people
Jam is a sofa based on two small pleasures of men: the relaxation and physical contact. Jess Fügler was the one who designed it and it is ideal for relaxation so loved by all of us, given its elongated shape, with the arms just raised in order to rest your head perfectly. The idea of Jess comes from all those objects that surround us when we lie on the couch: remote controls, newspapers, books, video game joysticks, telephone and so on are all abandoned on the floor, forgotten under the pillow and buried in the carpet.
With a simple gesture it can make the Jam sofa not only convenient, but also very useful: inside the sofa fits everything that needs to be reached from people that are seated on chairs. It is a "love sofa" with which you create a very personal relationship due to the physical contact between the piece of the furniture and us, the human beings.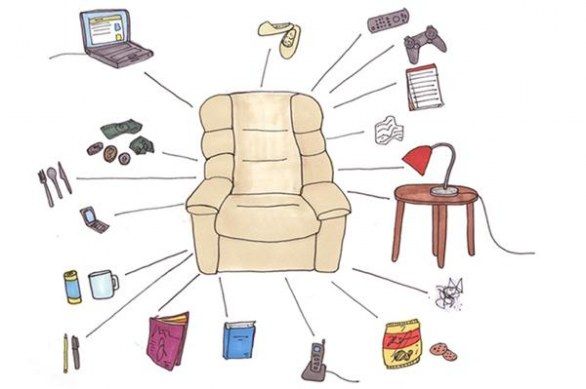 Tags In