Cersaie Bologna 2012: Ideagroup presents its new NYU collection
Ideagroup was presented at Cersaie 2012 in Bologna, a complete redesign of the successful collection Mistral and a new concept of bathroom, which finds its concrete expression in the NYU collection.
From the experience of the project and the tradition of Aqua production it was created a collection of furniture design with new personal spaces. NYU is the new collection of bathroom furniture signed by Aqua Ideagroup characterized by timeless modular design, elegant and discrete, being recognizable for cleaning details and for the intrinsic beauty of the materials and the craftsmanship with which they were made, providing a unique sensory pleasure.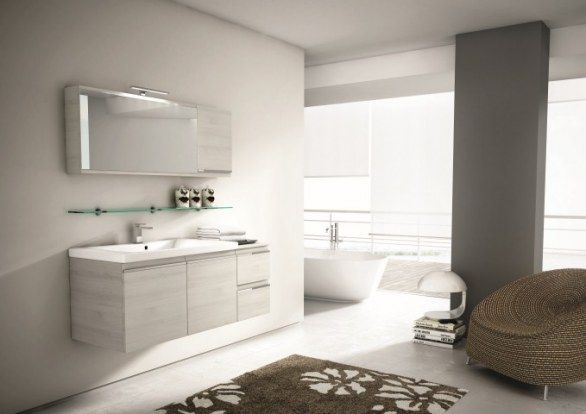 A design philosophy that boils down to a casual minimalism but never is absolute, never essentiality strict, in quiet luxury without frills, in a unique blend of comfort, proportions and elegance. A project that is able to gratify every need, thanks to the infinite freedom of composition.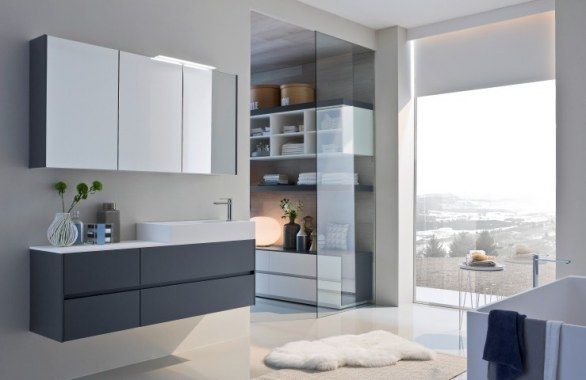 The successful collection will return in Mistral, with an interesting new development and expansion of a winning product. The compositional possibilities multiply, confirming a simple, linear and extremely functional design for organizing your bathroom space. The shapes and volumes are relieved leading solutions and modern images which are minimalist and elegant at the same time. The search for quality, taste and design becomes more important, with a keen eye to the economic, which is the primary characteristic of the collection Mistral.